About Us
Asian TAT Limited believes in presenting the most viable and cost efficient solution for the client – whethe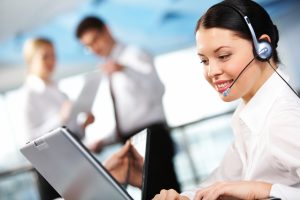 r they are a SME or multi-national corporation.
We have set up the IT infrastructure of over thousands of companies in Hong Kong, Macau and the Pearl River Delta region. We are experienced in working at multiple sites and in different country locations.In addition to IT infrastructure, Asian TAT offers cost effective IT services and solutions such as information security, network maintenance and integration service for hardware, software and system.
Through continually upgrading their IT education, certifications, and experience, our staff will always have the latest technology, IT knowledge and be prepared to provide advice and viable solutions.Our senior engineers and staff have acquired certification with well-known software architectures and brands.
Company History
Asian TAT is a Hong Kong-based IT company founded in 1994 by a team of IT professionals with extensive management and business expertise in information technology. Their name signifies – an Asia-based company serving Asian clients with the most innovative information technology and tactics.
Asian TAT serves multi-national corporations as well as small and medium enterprises (SME) with integrated IT solutions. It is one of the first ten business partners to establish a relationship with Microsoft in Hong Kong.
In addition to having almost two decades of service, Asian TAT's staff are qualified and professionally certified for the Microsoft, Windows and Novell software environment. They have a multitude of IT accreditations and awards for their engineering and IT knowledge. The company has an established track record with multi-national and local Hong Kong companies. They have shown their competence as an IT provider and specifically of Exchange Doctor, and Microsoft Exchange Server.
With a team of IT specialists and engineers at the company, the customer can feel confident about their service, knowledge and reliability. The company provides its clients with the latest software protection and technology for their IT systems and infrastructure.
Our Mission
The mission of the founders of Asian TAT is to create the "best in class" IT services and solutions for our clients.
As an independent advisor, Asian TAT examines the clients' business requirements and their operating standards, then, advises its clients on the best way to achieve a particular goal. It helps its customers' businesses to become profitable and successful with an IT infrastructure which is safe and secure.
Asian TAT believes in the customer first, and giving them the best service possible along with an attitude of professionalism, knowledge and integrity. The company tailors its IT services to meet individual company needs and future planning.